David Rude's Aeronca Aircraft Oleo Repair Service
Added 1/13/06; Updated 8/29/2014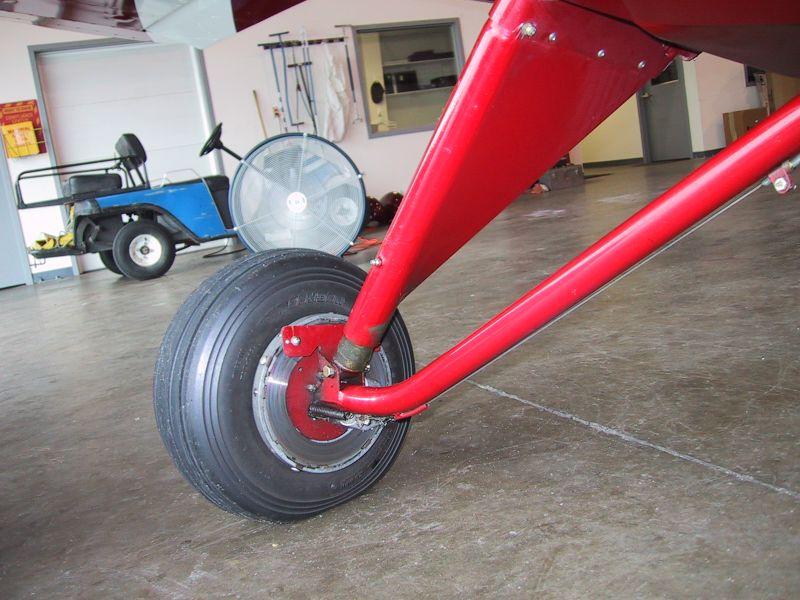 From David Rude:
" I hope this helps readers have an idea about oleo work costs. I normally work on an hourly basis and it typically comes out very much like indicated below. I am an A&P/IA. I put some average charges for the work so it gives an idea of cost. Some of the work overlaps so it's not always correct to add the prices together. Shipping back has to be added in. Call before sending anything.
I can also supply oleos and case frames on an exchange basis. Call for details.
David L. Rude Inc.
772 Cedar Creek Drive
Wendell, NC 27591
Phone 919-365-3063
If the oleo leaks oil you probably need seals & packing, this is for one oleo $100
If the oleo need seals, packing, and also a spring( this is for one oleo) $175
If the oleo is loose in the case frame (landing gear vee), this is for one case frame
The fabric on the case frame gets destroyed during this process.
Metal covers must be removed, prices do not include removal.
Clean the case frame, oleo and spring before sending it. Some after market case frames need an additional step that can add up to $25 to the total
remove bushing from one case frame $25
install new bushing in one case frame $5
hone one bushing id to size $65
parts for above (I only use FAA/PMA parts) $56
total $151
If the case frame rear tube is rusted, this is for one case frame
repair rear tube on one case frame with larger tube splice method $95
fill out 337 $15
tubing $10
total $120 "


Back to the Aeronca Oleo Strut Maintenance Page
Back to the Aeronca Main Page
Back to the Hangar 9 Aeroworks Main Page